West Chester Roofing in West Chester, Ohio
When it comes down to roofing contractors in West Chester, Ohio, quality workmanship can often be few and far between. Here at West Chester Roofing, we strive to set ourselves apart from the rest of the companies offering roofing repairs and replacements as well as services for gutters, skylights, siding, and more. Our hope is to help residential, commercial, and industrial property owners with any roofing or exterior-related problems.
You can contact our team at any time to set up your free comprehensive roof report!
Roofing Services Available in West Chester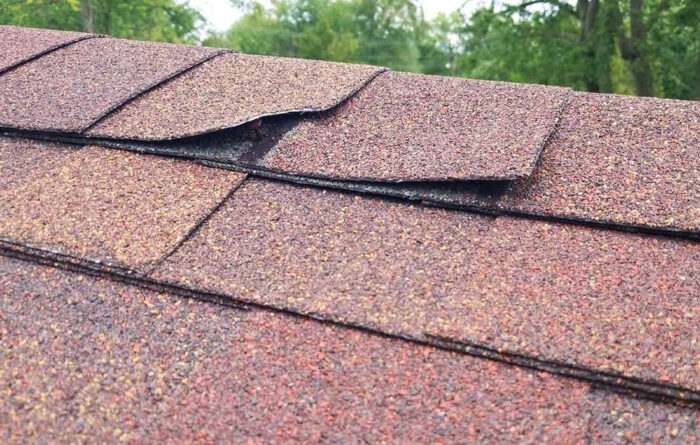 Roofing repairs typically are no simple task for the common home or business owner. Shingle roofs are a complex system compromised of many layers to best protect you from the elements. The repairs process is just as complex in that, each layer much be checked. Metal repairs often require full panel replacements to fully eradicate the problem areas. Of the three types of materials, flat systems tend to be the most simple and straightforward.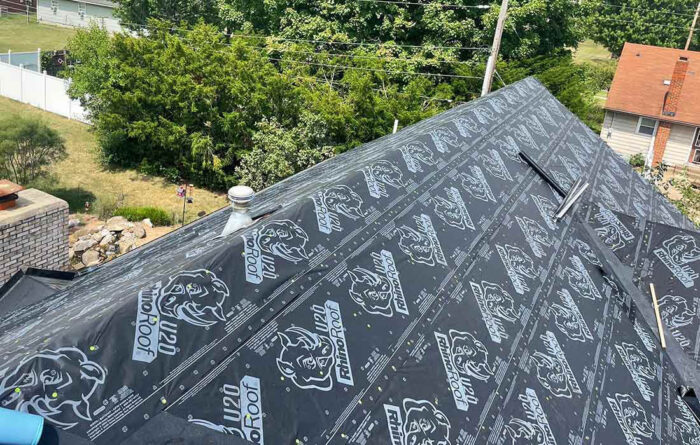 Roof replacements are a completely different game than repairs. While occasionally you can make repairs yourself, a roof replacement should only be done by a well-experienced contractor with the proper tools and skills. Shingle, metal, and flat replacements are all extremely complex processes that should never be done by amateurs. Also, waiting too long for a replacement can cause damages to your home further than just to the roofing structures. Contact West Chester Roofing at any time to set up a free comprehensive roof report!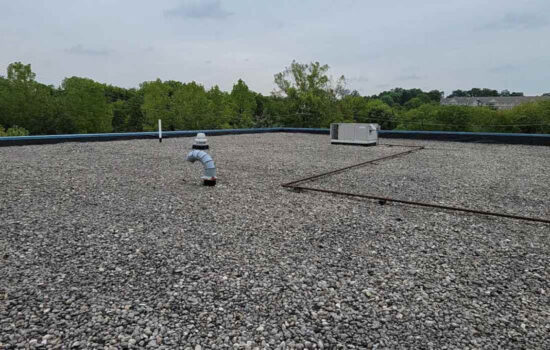 As a commercial or industrial property owner, you have an endless amount of responsibilities. One of those responsibilities that can unintentionally get put on the back burner is your roofing system. We can take the hassle out of your roofing system and set you up with a preventative maintenance program. These programs offer timely repairs, debris clearing, 24/7 emergency services, bi-annual detailed reports, and more! We also specialize in commercial and industrial repairs, replacements, and installations of all types of roofing materials.
Gutters
Working heavily alongside your roofing system is your gutters. Gutters give water the best possible avenue to drain away from your home and prevent costly damages. Another great tool is gutter guards, in order to keep your system clog-free.
Siding
We're proud to carry James Hardie Cement Fiberboard and Mastic Vinyl siding products to offer all of southwestern Ohio the utmost durability and style on their home's exterior.
Skylights
Add natural light into your home while bringing an outstanding appeal to the exterior with one of our many options of Velux Skylights and Sun Tunnels!
24/7 Emergency Services
---
The southwestern Ohio climate can tend to be extremely unpredictable. Here at West Chester Roofing, we understand that all too well. Mother nature can sweep through in an instant and leave you scrambling for a contractor to fix your system as fast as possible. That's why we're available 24/7 for emergency repairs. Call anytime if you have damages that require immediate attention!
About Us
---
The roofing industry is often fast-paced and loses that personability that we hold onto here at West Chester Roofing. We thoroughly enjoy serving all of southwestern Ohio with roofing and exterior services that our customers can be proud of. Whether it's repairs, replacements, new installs, or emergency services, we strive for the utmost care and attention to each job. You can rest easy for years to come knowing that our work is meant to last and we have the warranties to back it up. We also offer financing to ensure that you can afford any needs you have without having to go under. Reach out to our team members at any time for a free comprehensive roof or home exterior report.