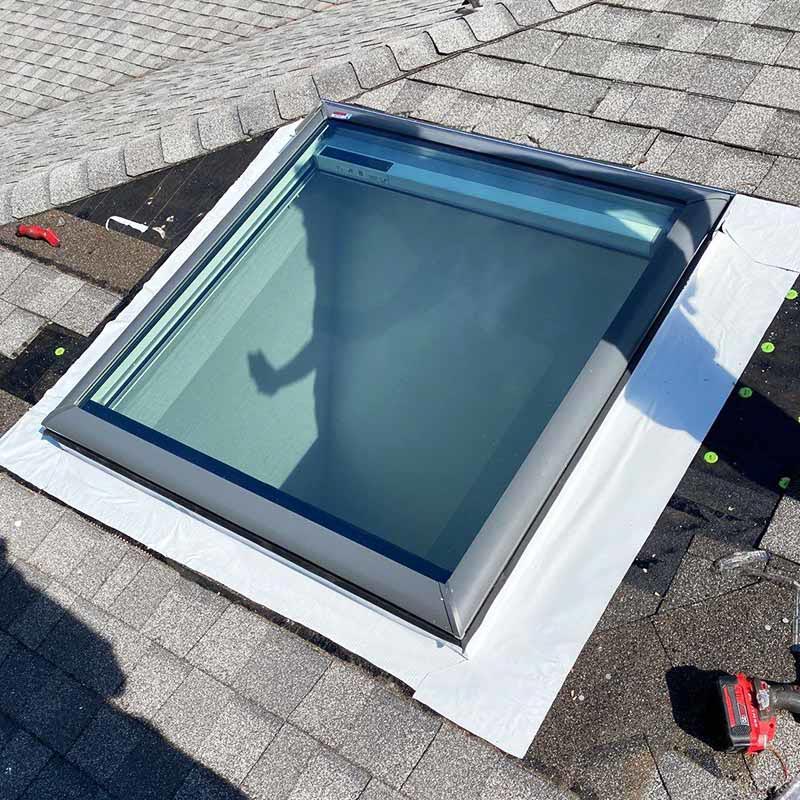 Fairfield, Ohio Skylight Services
When it comes to a skylight installation in Fairfield, Ohio, you should never cut corners. No matter what kind of service is being performed, the smallest mistake can result in a leaky skylight or troublesome roof leaks. So if you're looking for a reputable contractor, look no further than West Chester Roofing.
We only install the best products: Velux skylights. Velux is a top leader in the skylight industry, and on top of that, they also offer generous warranties for all of their products! To learn more information, give our team a call!
Skylight Options
Electric venting skylight:

An overhead skylight that's operated by remote; opens and closes automatically at any sign of rainfall.

Manual venting skylight:

This skylight requires manual operation; a great choice for those who simply want more natural light in any given area.

Fixed skylight:

Specifically designed for already well-ventilated areas, this high-quality skylight doesn't open or close.

Roof windows:

Roof windows are usually installed above garages or in attics. To learn more about this product, schedule a free consultation with our team today for more information!

Velux SUN TUNNEL™:

Designed for smaller areas where a sun tunnel must be around 4 feet, Velux sun tunnels are energy efficient and a great choice for any homeowner.
Skylight Accessories
If you're searching for skylight accessories, you'll find that no other roofers near you will carry the selection that West Chester Roofing carries. Our team carries several different types of blinds, shades, wall-mounted keypads, and remotes for operation.