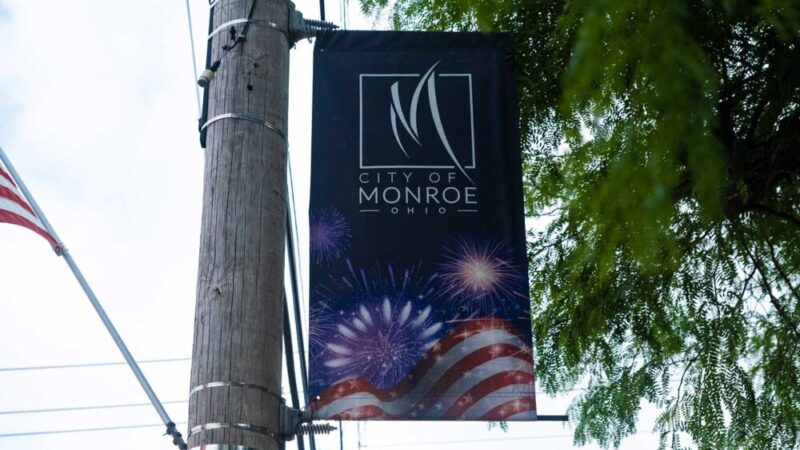 West Chester Roofing in Monroe, Ohio
Here at West Chester Roofing, we are dedicated and care about our fellow neighbors in the Monroe, Ohio area. We provide roofing services for residential, commercial, and industrial property owners. Whether repair, replacement, or new installs of shingles, metal, or flat systems, no job is too big or small for us! We strive to set ourselves apart from other roofing contractors in southwestern Ohio with quality products and workmanship. We also offer various exterior and home accessories such as gutters, siding, Velux skylights, insulation, and more! 24/7 we have you covered in times where mother nature decides to sweep through in the middle of the night and cause damages that require emergency repairs. Set up your free inspection or evaluation with us today!
Roofing Services Available in Monroe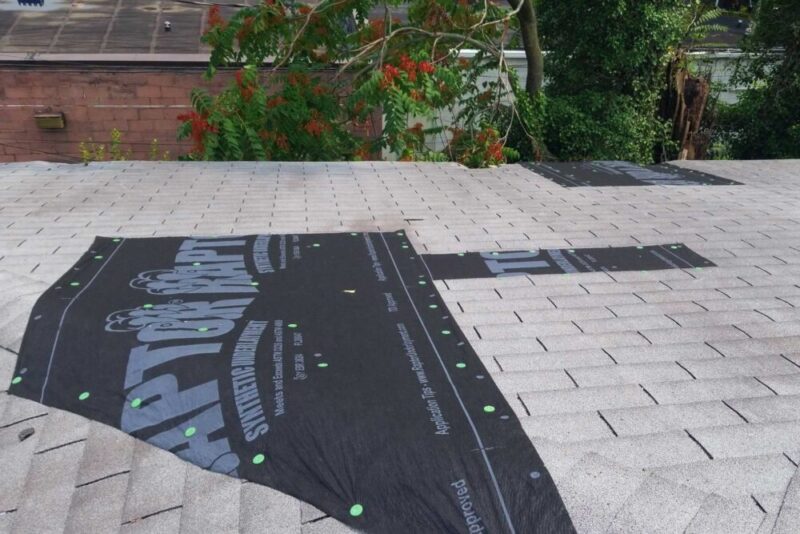 Whether shingles, metal, or a flat system, our contractors have unique skill sets that set them apart from other roofing contractors when it comes to repairs. Shingle repairs can be tricky for contractors with improper experience due to the complexity of these systems. Shingle systems are made up of complex layers that give your home the utmost protection from nature's elements. Metal repairs aren't common due to their extreme durability and low maintenance, but occasionally hail and high wind can cause damages. In these cases, our team often replaces full panels at a time to fully eradicate the problem area. Of the three main materials, flat repairs can be the most straightforward requiring simple caulking or patches.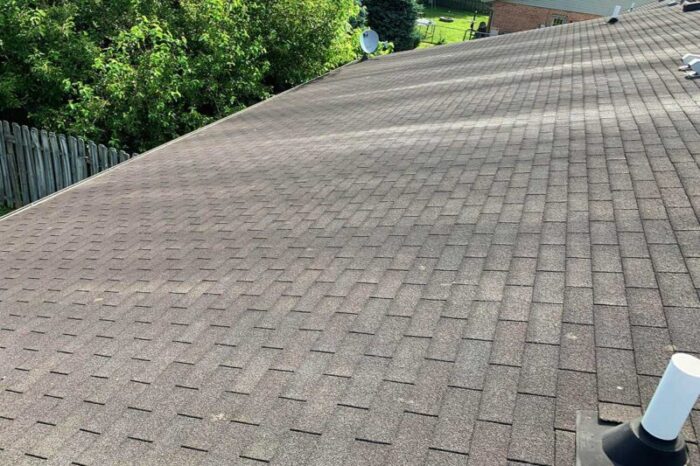 Roof replacements should be a stress-free process for homeowners, and here at West Chester Roofing, we take the stress off your shoulders by providing a quality roof that you can be proud of. When it comes to shingle roof replacements, we work directly with CertainTeed to supply quality products that will last for years to come with durability. Although, when it comes to durability, metal roofing is the longest-lasting of the three main materials with a lifespan of up to 50 years! Metal also requires little maintenance and saves on your cooling bill in the summertime! Flat systems offer great wind and water resistance and are extremely customizable.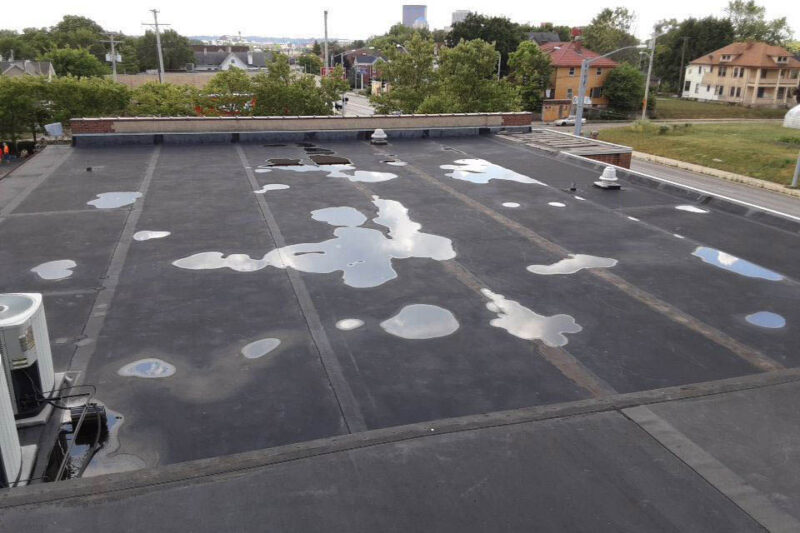 When it comes to commercial and industrial roofing, lack of maintenance and timely repairs are the main causes of a failing and short-lived system. Here at West Chester Roofing, we have preventative maintenance plans that offer bi-annual inspections, 24/7 emergency services, repairs, debris clearing, detailed reports, and more. All of those things combined add years to the lifespan of your roof which ultimately saves money in the long run. If you're a business or commercial property owner in Monroe, Ohio, or the surrounding communities, give our team a call to set up your free inspection or evaluation today!
Gutters
Gutter systems are one of the main lines of defense against basement flooding, pooling water, and yard erosion among other things. A properly installed and maintained gutter system gives water the proper avenue to drain away from your home. We also offer gutter guards for an added defense against leaves and other large debris.
Siding
Protecting your home's exterior starts with quality siding that is properly installed. We work with Mastic Vinyl Siding and James Hardie Cement Fiberboard Siding to give your home a great look and withstand the climate of the Monroe, Ohio area. Both options come in an array of colors to match any style of home and give you the sharpest look on the block.
Skylights
Working with Velux skylights we're able to offer a no-leak skylight with a 10-year installation warranty to ensure that West Chester Roofing has you covered for years to come. We provide sun tunnels for spaces where a skylight tunnel requires more than 4 feet. We also offer various skylight accessories such as blinds, remotes, and wall-mounted keypads.
24/7 Emergency Services
---
We understand the havoc that the weather can cause in the middle of the night. Unlike other roofing contractors, we offer 24/7 emergency repairs because we know all too well the stresses of damages at inopportune times. We're available any time on any day to serve you, contact us now for emergency repairs and services!
---
West Chester Roofing is a premier roofing company that is passionate about serving our fellow neighbors in Monroe and all of southwestern Ohio. We truly believe that the well-being of your home starts with the roofing system, and we're dedicated to giving you a roof that you can be proud to say, "I chose West Chester Roofing!" We measure our success on your satisfaction and we're willing to do whatever it takes to ensure you're happy with whatever services are provided. We also offer various warranties to ensure that you're covered. Set up your free evaluation with us today, and we guarantee to give our utmost care and attention.