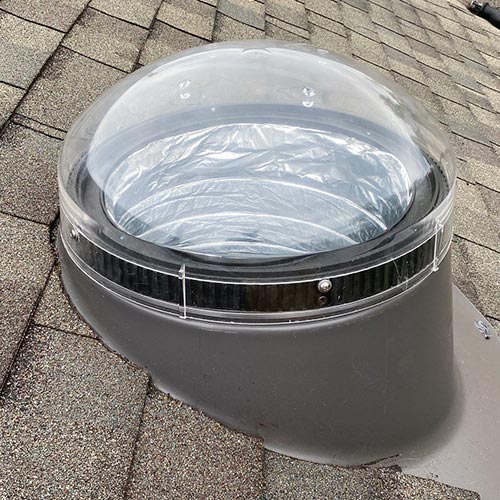 Trenton, Ohio Skylight Services
You should consider a skylight installation if you reside in Trenton, Ohio. After all, they let in more natural light, improve ventilation, and can even be energy efficient. This is only the case when you have the best products installed by the best roofers. This is why it's highly recommended not to cut corners with your skylight installation. 
West Chester Roofing carries Velux products, which are widely known for being the best within their industry. Also, all Velux skylights come with a guaranteed warranty, which includes the option for their 10-year installation warranty. If you're in the market for a home improvement project, contact our team today for a free consultation.
Skylight Options
Electric venting skylight:

This overheard system is operated by remote control, and has the ability to automatically close when it rains.

Manual venting skylight:

This overhead system is operated manually for ventilation.

Fixed skylight:

Fixed overhead, this system is ideally made for areas with already sufficient ventilation, as it doesn't open.

Roof windows:

Roof windows are usually designed for in-reach or above garage rooms. If you'd like a roof window installed in your home, contact our team today.

Velux SUN TUNNEL™:

Velux sun tunnels are mainly designed for smaller spaces, where the length of the shaft must be around 4 feet.
If your skylight is looking a little worse for wear, contact West Chester Roofing for immediate skylight repairs or a replacement, so we can get you back on track.
Skylight Accessories
Velux offers several skylight accessories on top of their wide variety of other roofing products. This includes blinds, remotes, and wall-mounted keypads. If you'd like an accessory to go with your new home addition, contact our experts to get started!