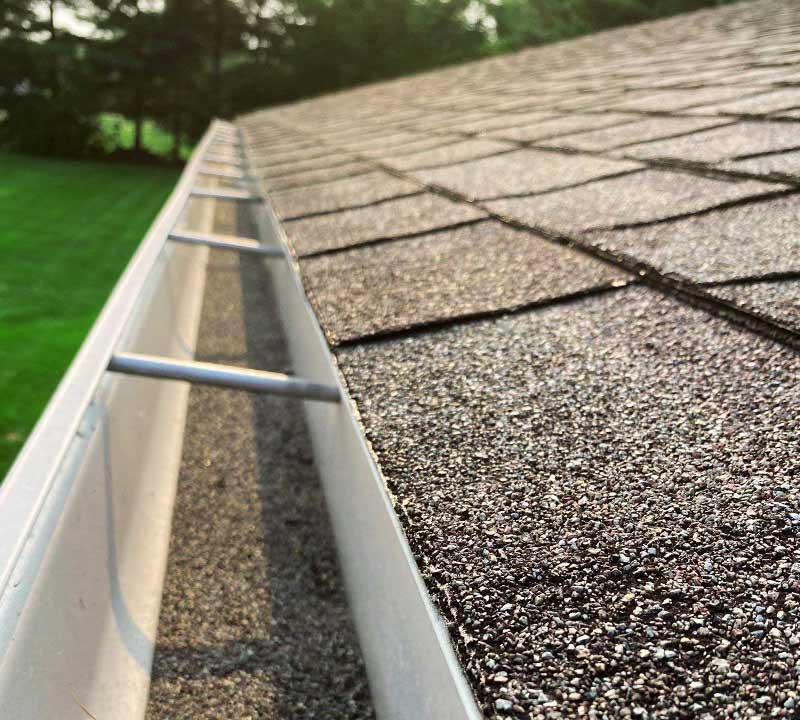 Sharonville, Ohio Gutter Services
Finding a gutter contractor in the Sharonville, Ohio area that provides premier repairs and replacements. We carry various types of materials that we service, tailored specifically to your needs. We strive to set ourselves apart from other contractors in the southwestern Ohio area with our dedicated team members and excellent customer care.
We offer free comprehensive gutter reports for all of our customers!
Damages
Over time leaves, other large debris, and weather can cause damages to your system. We've listed a few of those below:
Mold and Mildew –

Stagnant and overflowing water can seep into your home and cause mold and mildew.

Basement Flooding –

When water doesn't have the proper avenue to drain away from your home, it collects near the foundation and makes its way into your basement.

Yard Erosion –

Along with basement flooding, when water doesn't have the proper drainage avenue, it can slowly erode your yard and flower beds.

Discoloration –

Rainwater overflowing from the gutters runs down your siding leaving behind a residue and can cause the color to fade.

Insects –

Where there is consistent standing water there is usually the prime breeding ground for mosquitos and other insects.
Types of Gutters
We carry many types of gutters that provide protection and style to your home. Each home has different needs and stylistic requirements and we can custom tailor the gutters on your property.
Aluminum 

Steel

Copper

Vinyl

Wood
Maintenance 
When it comes to maintaining your drainage system, we recommend you perform it twice a year. Once in the spring and once in the fall, all you need is gloves, a bucket, a ladder, and some spare time. If you want to take some of the work off of your hands, you can hire West Chester Roofing to maintain your system or possibly install gutter guards.
Gutter Guards
Gutter guards are stainless steel mesh covers that go over the trough of your drainage system.  These tools can make maintenance easy and make it much less messy.