West Chester Roofing in Liberty Township, Ohio
West Chester Roofing is a premier roofing contractor for Liberty Township, Ohio, and the surrounding areas. We offer repair and replacement for all types of roofing materials whether a residential, commercial, or industrial job, along with free roof evaluations and inspections. For times when the weather causes damages in the middle of the night, we do 24/7 emergency repairs. We also offer home accessory and exterior services such as gutters, siding, Velux skylights, insulation, and more! It's important to tackle a home improvement job to contact a highly professional and experienced contractor when it comes time to tackle a home improvement job. West Chester Roofing has the skills and experience needed to take on any job no matter the size or difficulty. Give our team a call to set up your free evaluation today!
Roofing Services Available in Liberty Township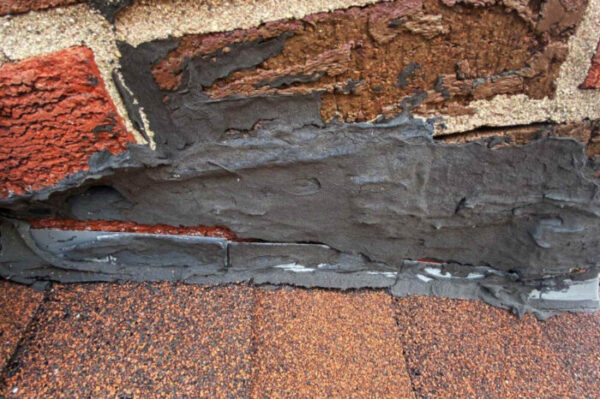 Making proper repairs to your roofing system is important to its lifespan and functionality. Here at West Chester Roofing, our contractors have years of experience in the repair of all types of systems whether shingle, flat, or metal roofs. Shingle repairs are the most common for our crew simply because shingles are the most commonly used material and we've perfected the task of making shingle repairs. Metal repairs are less common, but mainly because metal systems are extremely durable. We most commonly repair these systems by replacing entire panels to fully eradicate the damages. Flat repairs tend to be the most straightforward, being able to be fixed with a simple patch or some caulking.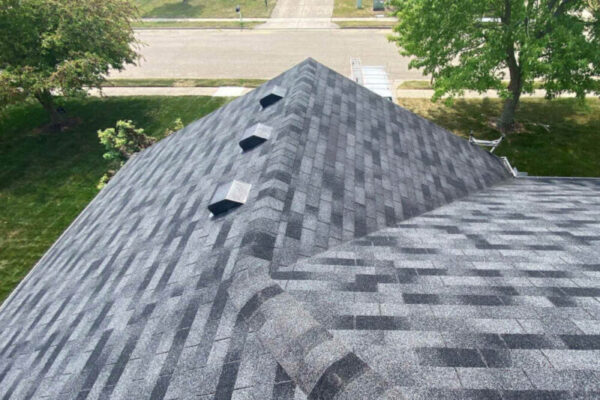 Over time the elements of nature such as hail, torrential rains, and the wind among other things can really wear down your system. Supplied by CertainTeed's quality and durable products, we can offer you a fresh start on your shingle roof that will last for years to come and weather the toughest storms. Gaining popularity all around the country is homeowners switching their old shingle systems over to metal. Metal is extremely durable with a lifespan of up to 50 years. Metal systems can also cave up to 40% on cooling costs in the summer! Flat replacements often are straightforward with many options for materials to give your system the ultimate resistance to rain and wind.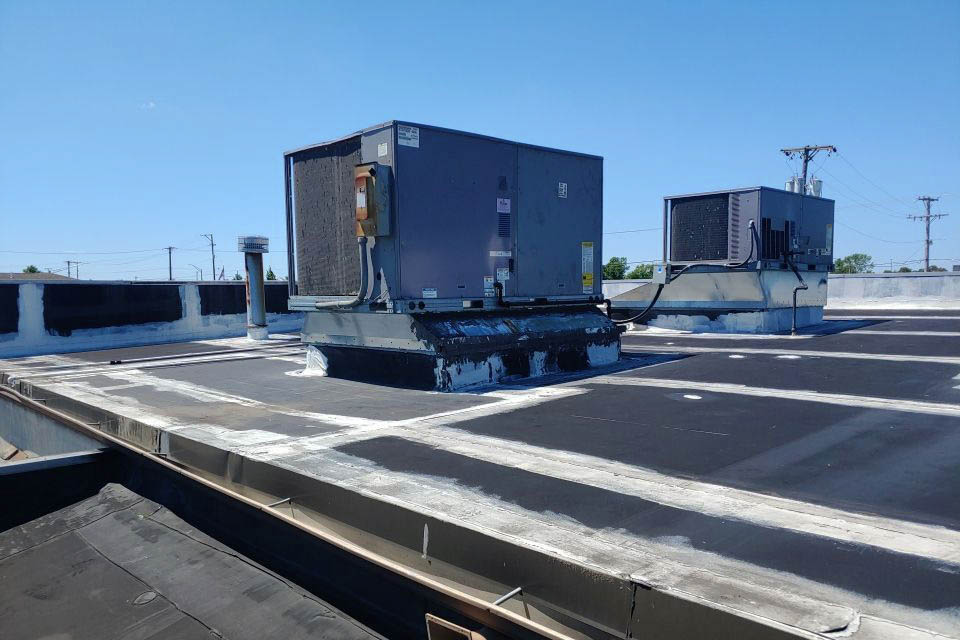 Commercial and Industrial property owners all over southwestern Ohio have been trusting us for years with their repairs, restorations, preventative maintenance, and new installs of single ply roofing. One of the most important measures you can take to protect the investment of your roof is through preventative maintenance. These plans include bi-annual inspections, debris clearing, repairs, emergency services, maintenance, detailed reports, and more! Repairs and restoration are also important to have done in a timely manner in order to avoid a full replacement which can tend to be pricey in comparison to the other options. We also offer various types of materials in regards to single ply roofing to fit your needs and budget. We can guarantee an extremely durable end product that will withstand extreme weather.
Gutters
Ultimately, your home's gutter system is absolutely important to prevent things such as basement flooding, yard erosion, pooling water, and more. We repair and replace all types of gutters such as aluminum and steel. We also offer gutter guards to give you the utmost protection from leaves and large debris.
Siding
Working directly with Mastic Vinyl Siding and James Hardie Cement Fiberboard Siding we can offer your Liberty Township home an exterior that is affordable and also durable. Both siding options come in various styles and colors to match any home.
Skylights
We work with Velux to offer homeowners a no-leak skylight with a 10-year installation warranty. This ensures that West Chester Roofing will have you covered for years to come. Velux also provides a sun tunnel where a skylight tunnel needs to be more than 4 feet. We offer various skylight accessories such as blinds, remotes, and wall-mounted keypads.
24/7 Emergency Services
---
The Liberty Township climate can be unpredictable at times and cause damages at the most inopportune times. For those times, we offer 24/7 emergency repairs. We understand the stresses of having damages in the middle of the night and we want to make sure you're covered. Call us now if you have damages that need immediate attention!
---
West Chester Roofing is passionate about serving the Liberty Township community with top-notch care and service. Our main goal is to gain your trust and ultimately your satisfaction in the end. Whether it's a residential, commercial, or industrial job we have the skillset and knowledge that's needed to get the job done right the first time. One of the most common needs for roofing repairs is due to improper installation. We take that into account with every customer, so we take our time and pay attention to the little details because your satisfaction is our success. If you want to set up your free roof evaluation or inquire about any of our services contact us today!